Here is a review of two of his books that clearly show his deep attachment to India.
2. MEMORIES OF HILLS AND DALES 
Ruskin Bond has an exceptional capacity to entertain readers with his fascinating stories. You get a glimpse of India through the eyes of Ruskin. In these stories, you will find a lot that you are familiar with and may encounter much more that is unusual for you. The central theme is India and it runs through the veins of all his writings.
Stories from Ruskin Bond's book – STUMBLING THROUGH LIFE
Ruskin Bond has written these stories in the form of a series of personal essays describing different points in his life. 
Here Ruskin shares various instances based on his experiences with books, authors, reading, writing, fans, and many other things.
His style is full of wit and humor. We get to see this in the introduction part itself. 
He shares that he always has a stack of books gifted to him by different people. But he doesn't have the time to read all these books.
A boy comes up with a seemingly excellent idea to help him reduce the number of books.
Then one day Ruskin discovers what has been happening with those books. And one of his own books ends up, initially being ignored and finally ripped apart. 
1. THE INDIA I CARRIED WITH ME
Here Ruskin expresses his enduring love and affection for India, the place of his birth and upbringing. However, as a young adult, he once faced a tormenting time when he had to make up his mind about where he belonged – East or West. 
For the four years that he lived and worked in England, Ruskin struggled with a lot of difficult situations. And these difficulties were made worsened by the sense of loneliness that he experienced while living there. 
He tells us – I had been away from India for barely a month before I was longing to return.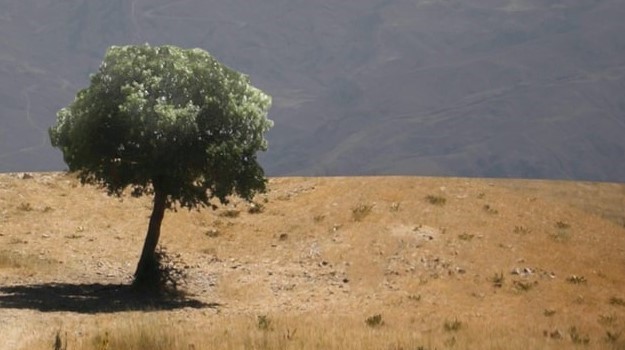 But there were a few things that gave him happiness during those miserable times. One, even when in England, he always found ways to be closer to Nature as it was one thing that made him happy. 
Other moments that he relished were – writing his first book, going to stage musicals, and theatre. The book was a nostalgic record of his life one year before in India. 
Through his writing, he fondly remembers the people and events that filled his life during the previous year in India. Ruskin exclaims – How I longed to be back with my friends in the small town of Dehra Dun – a place that he describes as sunny and easy-going.
The writer shares that he kept a diary in which, many a time, he had written about his desire to go back to India. Also, he noted down his unhappiness about living with relatives whom he found unsympathetic towards his feelings and ambitions.    
While describing his life in England, at one point Ruskin exhibits affinity with his Jewish landladies who were – refugees from persecution in pre-war Europe. He calls himself to be a refugee of sorts. 
At the same time, he says he was more English than English. He was more reserved than the people in England were. And so he could not make many English friends there. 
And when he found a friend, it was an Indian boy. The book – THE ROOM ON THE ROOF – that he had been writing while in England, finally got published only after he reached back India.
2. BE PREPARED
Here Ruskin talks about how all through the years, he stumbled upon various ways to prepare himself to sail comfortably through a variety of situations. 
His humor shows when he explains why he willingly becomes a part of the riotous festivities during Holi. He defends it by putting forth the inherent goodness of this celebration. Then he comes up with his kind of witty remark, which says – it's safer to run with the crowd than to run from it!
At another point, he mentions how Edison's fancy bulb was supposed to knock out the humble candle. But how power shortages have ensured the survival of the candle. 
And not only, the candle has survived this onslaught, but it also has a definitive edge over electricity. Ruskin says it is easier to tell when a candle is finishing as opposed to predicting when the lights are going out.
Later, he gives us a comparative analysis of electricity, a candle, and a kerosene lamp. And guess who the WINNER is! The kerosene lamp wins here because of its dependability factor. 
3. LANDOUR BAZAAR
Here Ruskin provides the history of the LANDOUR BAZAAR in Mussoorie, a popular hill station in the Indian State of Uttrakhand. He tells us that the bazaar came up to fulfill the needs of the sick and wounded British soldiers admitted to the Military Hospital that was built in 1827.
But now, the writer says, the bazaar mostly caters to the local communities. The most popular shops seem to be the Silversmiths and the Scrap (Kabari) shops. 
Then Ruskin shares the story of an old peanut seller. he tells us that the peanut seller has been a constant and eternal feature in the dark windy corner of the bazaar.
The peanut seller had pale and sickly looks but the peanuts were always fresh and crisp. People around cared more for the peanuts than the peanut seller. No one even cared to know his name. Ruskin tells us – He was seldom alone, but he must have been lonely.
Next, Ruskin talks about the owner of a tea shop, that is – a loose stone structure with a tin roof. The writer points out that it is difficult to tell how old the tea-shop owner is, who in turn can not recollect how old his shop is. 
In this scenario, Ruskin gives us a very evocative statement that in the isolation of the hills, life is simply a matter of yesterday, today, and tomorrow.
4. THE POSTMAN KNOCKS
On hearing the word Postman, one gets transported back to the days when "Mail" had another meaning than the "E-Mail" that is an indispensable element of our communication now.  
For Ruskin, the Postman is an invaluable element in his life as a writer. He shares a special bond with the Postman, who brings all his mail. Ruskin gets his dose of local gossip and information through the Postman. 
The Postman delivers it all on his doorstep with a smile. In contrast, the courier boy calls out to Ruskin, and he has to go down to get his mail.
Ruskin thinks highly of the Postman. He feels that he qualifies to be a philosopher of life because of his exposure to the joys and sorrows of people. 
The writer also gives us some information about how difficult and dangerous it was to deliver mail a century ago. The mail-runners used to carry mail across several miles by crossing through jungles and chasing away wild animals. Then the mail was distributed by postmen dressed in neat and elegant uniforms. 
Ruskin tells how he finds the postmen of the day to be more casually dressed as compared to the well-dressed postmen of yesteryears. And also, how the mail-runners have given way to mail coaches. 
Stories from Ruskin Bond's book – MEMORIES OF HILLS AND DALES 
Before starting with his first story, Ruskin tells us that snowy days in winter give him immense joy. On such days he feels he can, forever, keep on writing about the places and people around him.
Ruskin's stories have a place for all – mountains, hills, valleys, trees, flowers, birds, animals, and people. Any of these can be the main subject of his stories.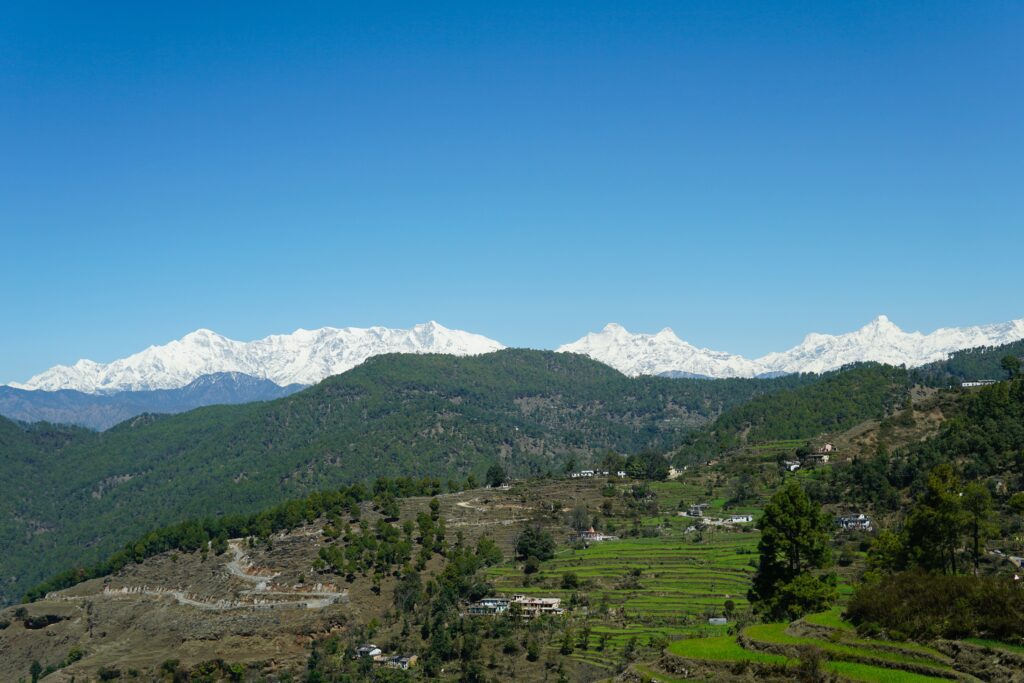 1. A Crow For All Seasons
In this story, you will find everything happening from the perspective of – A Crow. This crow calls himself  Speedy. He also gives us the names of other crows that are his friends and relatives.
This group of crows inhabits a human house. Speedy tells about the happy and not-so-happy encounters that they have with the humans living there.
This group has long been living around the human family. Speedy describes himself and his friends in terms of human nature and human actions or the opposite of it.
Some of the wisest and most humorous quotes coming out of Speedy's mouth are the lifeline of this story.
He sets this tone at the beginning of the story by saying 'Early to bed and early to rise makes a crow healthy, wealthy, and wise.' 
 2. An Island of Trees
This story is a wonderful description of trees and flowers. Koki's grandmother narrates entertaining anecdotes about trees and plants as if they were humans.
It is amusing to know that she calls peepul trees great show-offs. She recounts an incident when an old peepul tree forcibly entered a vacant temple by pulling down its walls. But then, later on, the tree and the temple ended up protecting each other.
The grandmother shares how she always felt that the trees had a mysterious bond with her father. Koki's great-grandfather had worked in the Indian Forest Service.
In contrast, the grandmother describes a banyan tree with lots of fondness. She recalls how it was a world in itself for her as a little child.
The grandma's father shared an implausible story with her. He told her that at one point in time, the trees could walk around as people do. Then a demon cast a spell on them. So they have been standing still for thousands of years.
The grandmother and her father discovered a little island in the middle of a riverbed. They planted several trees on that island that transformed into a marvelous small green paradise, many years later. 
3. The Kitemaker
This is a story about Ali and his grandfather Mehmood, who was a reputed kitemaker in his younger days. In those days, he would design kites for Kings and Nawabs.
The kitemaker once created a Dragon kite that people believed had some supernatural powers. He also made a Musical kite that made a sound like a violin. 
People are no longer interested in buying and flying kites. The stories about Mehmood's amazing achievements are now a part of the distant past. 
Now Mehmood has only one dream. He wants to make a beautiful and powerful kite and gift it to Ali. That is the only inheritance he would have to pass on to his grandson. 
At one point in the story, the author reiterates that there is a great affinity between trees and men.
He says that Mehmood's rough and knotty hands look like the twisted roots of an ancient banyan tree. And people look at the old kitemaker and the banyan tree with the same indifference.
Ali is like a young and sensitive mimosa plant that needs some time to become stronger and more confident.
Sadly, in the end, Mehmood withers away like an old tree without witnessing his grandson blossoming into a capable young adult.
4. The Glacier
In this story, you will find yourself going on an adventure trip with a group of boys. The trip turns out to be a little too adventurous than they had expected.
In the end, they feel grateful that they had Bisnu with them, a boy who had the Himalayas in his blood. 
The group begins its journey to the glacier on a very positive note as it is a fine sunny morning. They feel fortunate enough to find a dak bungalow at 10,000 feet above sea level. From that bungalow, the glacier was just seven miles away.
There is a striking transition of scenery as the boys move further. The trees and bushes give way to waterfalls and rocks. Then they reach snow peaks shining in the light of the bright morning sun.
During their exploration, they discover a cave and a glacier. Due to unforeseen circumstances, they have to spend that night at that cave. Also, they have to walk across the glacier to get back to the bungalow.
---
Works Cited:
Bond, Ruskin. STUMBLING THROUGH LIFE. Kindle ed., Rupa Publications India Pvt. Ltd, 2018.
Bond, Ruskin. MEMORIES OF HILLS AND DALES. Kindle ed., Rupa Publications India Pvt. Ltd, 2018.
---
Read The Review Of – Tuesdays With Morrie: An Old man, A Young Man, And Life's Greatest Lesson by Mitch Albom
---