Imelda Lahoz Argel has shared her whole life in her book A Pebble That Floats – A Memoir To Inspire.
It is interesting to read how she achieved all her personal and professional milestones.
Imelda's life story is inspirational for many reasons
It is inspiring how Imelda strove to do her best in every situation she faced.
She excelled in her professional life and managed the difficulties in her marriage with a lot of grace.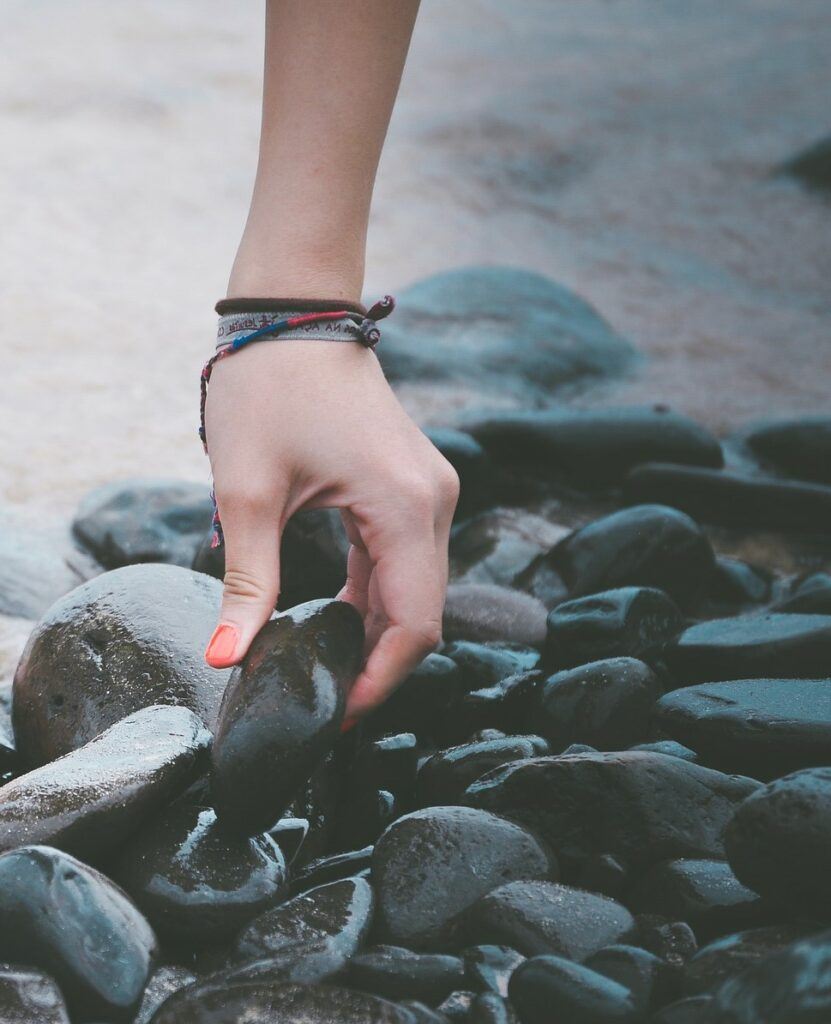 She put in efforts to ease many of the challenges faced by the immigrants trying to build their lives in a new country.
Imelda was born into a prestigious and financially well-off family in the Philippines in the late 1940s.
She has described the social environment of her home country in those times as conservative and more favorable towards males.
But what worked in her favor was her family's positive attitude towards education and career aspirations.
One main topic of the book is the unexpected and unfair situations Imelda had to face in her life.
But she begins her book with a beautiful description of her current home and life in Australia.
Similarly, she ends the book with some more nice details about her life there.
Imelda's golden beginnings with family and career
Her parents were well-educated and had distinguished careers. They ensured that all their children followed the same path of good education and rewarding careers.
Imelda's family valued qualities like hard work, dedication, loyalty, honesty, and moral uprightness.
She and many of her siblings followed in the footsteps of their parents and earned a law degree.
Imelda was bright as a student and also quite active in co-curricular activities while in college and university.
In the book, she says that good communication skills and an organized thought process were her strong points even as a student.
Her fellow students and her teachers admired her for these qualities.
Her successful social and professional life
Imelda always had exposure to an active social environment because of her parents. They held good positions as professionals and had a broad social and professional network.
After attaining her Bachelor of Law degree, Imelda took the first steps toward her highly successful career in this field.
She says in the book that she was fortunate enough to work with good people and learned the ropes of her trade well from the very beginning of her professional life.
She mentions a long list of mentors who helped her get good training and experience that enhanced her professional skills.
Over the years, Imelda developed a social and professional network of her own.
People admired her for her work ethic and integrity.
She also valued these qualities in the people who became part of her life and supported her when she needed it.
A big turn in her life after marriage
After experiencing success in her work, Imelda looked forward to similar goodness in her personal life.
She says that she was looking forward to love and companionship in marriage.
Her parent's marriage was an example of a happy married life. She hoped to have the same in her life.
But things went wrong. It is surprising to read about the situations Imelda had to face and deal with after her marriage.
She was successful and well-respected in her professional life. It is heartbreaking to know what she was going through in her personal space.
Moving away from home and facing new struggles
Imelda had to take the difficult call of moving to a foreign land after reaching a point in her marriage.
It had become difficult for her to lead a peaceful life in her own country. After moving to Australia, she had to rebuild her life from scratch.
But as a mother, she was determined to give her son a good and decent life.
Imelda had to struggle to reshape a career in the field in which she loved to work.
She put all her energies into gaining the required educational qualifications to pursue legal practice in Australia.
With her determination and courage, Imelda succeeded in doing that.
She also realized her dreams and hopes for her son.
This time, she was fortunate enough to find a companion with whom she eventually could have a content and happy life.
My view on A Pebble That Floats A Memoir To Inspire
You have to read the book to get to know the whole story. She has shared her story in a straightforward and honest tone.
She has not portrayed herself just as a victim of a bad situation. Her words mirror all the emotions she felt during different phases of her life. She has generously talked about all the people who stood by her through her highs and lows.
Imelda's book conveys a story of grit, daring, dedication, and endeavor in life.
---
Read The Review Of – In Other Words By Jhumpa Lahiri
---